Georgia's steel building experts
With many years of prior experience in the steel industry, our team at QuickSteel Buildings is committed to providing the best customer service experience and the finest quality steel buildings. Whatever your needs, our steel experts are able to help you with any project.
About Our Company
Our cold formed buildings set the standard for quality, speed of delivery, and flexibility of design, all at a fiercely competitive price.
That means you get a building that lasts decades longer than other types of buildings, with countless standard and easily customizable design options to choose from.
About Our People
Our team is made up of highly skilled people with decades of experience in the steel industry.
However, we recognize that you are looking for more than skill and experience. You want to work with people who value you – before, during and after the sale.
Our promise to you is that we will always put you first, and fight hard to exceed your expectations every time!
Jonathan Sherrill
---
President
QuickSteel has the finest team you can find in the industry. Every one of them are driven for excellence!
– Jonathan Sherrill
Jamie Boatright
---
Self Storage Sales
Brendon Gillette
---
Panel Production
Heath Waters
---
Purlin Production
James Missildine
---
Panel Production
Ramon Headings
---
Trim Production
Charlie Samuels
---
Trim Production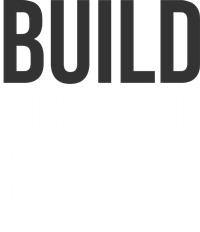 Contact Us
Phone: 229-405-7772
Fax: 229-405-7777
Email Us
Headquarters
188 Georgia Pacific Drive
Claxton, GA 30417