Build STRONGER and Faster

With Metal Building Kits
Cold-Formed, Galvanized Steel Building Kits.
Our high-quality metal building kits are made in the USA, right in Georgia. We deliver from coast-to-coast and internationally. Our network of builders can match you with someone right in your area. Get in touch today to learn more.
Design. Plan. Build.


Your Building. Your Way.
Steel Building Kits designed & delivered in as little as 2 weeks.
20 colors available + unpainted galvalume & Metallic Copper!
Cold Formed steel
Galvanized Frames
Hurricane-Rated
Quote Turn-around
Plan design
Building Delivery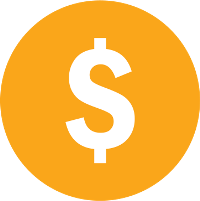 Fully engineered
Cost effective
foundation connections
Steel building kit applications
residential steel buildings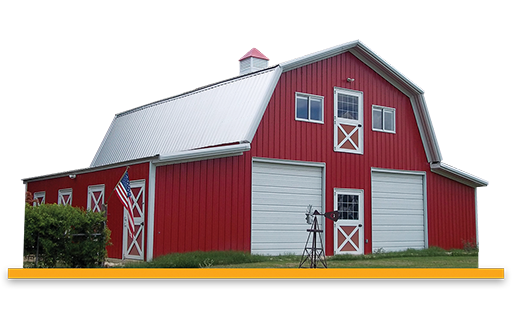 Agricultural steel buildings
Commercial steel buildings
Why Quicken Steel?
We offer turn key planning, design, engineering, manufacturing, and delivery of premium metal building kits that outperform, outspan and outlast traditional methods of construction, in less time, and for less money.
Kits are available in common sizes and configurations/styles, as well as fully custom to client specs.
State-of-the-art technology and programming is used throughout both the planning, engineering and manufacturing process, allowing for an incredible buying experience from start to finish.
Quicken Steel offers Manufactured Steel Building Kits direct to the consumer as well as to the Building Contractor.
Benefits of Cold-Formed Steel by Quicken
Our systems outperform traditional rigid frame or red iron by leaps and bounds. Whereas traditional steel rigid frame buildings and red iron kits require significantly more pieces and configuration requirements, Cold Formed Steel is ready to assemble in virtually minutes.
Red Iron Buildings prove to be a very labor intensive, and time consuming effort that quickly dissolves the budget, while Cold Formed Steel is ready to go in a fraction of the time. In fact, our state of the art manufacturing process allows us to fabricate premium cold-formed steel structural members flawlessly at speeds of up to 115' linear feet Per Minute – Now that is QUICK STEEL! 
All of these Features are AVAILABLE!
Complete Overhangs around the entire building (within wind/snow load regulations & reqs)

Lean to's (enclosed or open), multiple bays, partially, fully open options. Multiple roof pitches available – From 2:12 up to 12:12

Mezzanine – Fully Engineered

All components made in USA by QuickSteel

Single Slope

American Barn – Standard Gable with Wings


Gambrel Design




Certified Contractor Base & Network of Installation Experts
Get a quote quick!
Receive a full 3d conceptual set of design documents and renderings that allow you to test drive your new barn, home, warehouse before ever purchasing. Gain all the tremendous benefits of using Premium Cold Formed Steel. 
Our Steel Building Frames are constructed from the highest grades of Steel, with beams on the largest buildings having a 2-ply center over 1/4″ thick – all constructed without a single weld. And get this! With Quicken Steel Buildings, your new Home, Barn or Office can have CLEAR SPANS OF UP TO, AND EVEN GREATER THAN 100′.
types of Steel building kits
Gable Steel Building
Gable style buildings feature a conventional roofline with large, open space inside.  Multiple configurations are available, including lean-tos on any wall for additional space. Gable are a common steel structure with many applications. Learn More >
Dutch Barn
Dutch Barn style buildings feature a gambrel roofline, creating a unique farm-styled appearance.  The large overhead space is commonly used with a mezzanine to create a second story, doubling the usable space for the foundation size. Learn More >
American Barn
American Barn style buildings capture the classic American farmland look.  Whether you are using the wings as stables or you simply like the iconic design, this galvanized steel building is sure to add character to your "homestead". Learn More >
Airplane Hangar
Airplane Hangars by QuickSteel Buildings are the perfect way to protect your investment.  With widths of up to 100' available, protect any small-to-medium sized airplane with a hangar engineered to withstand natures nastiest surprises. Learn More >
Single Slope
Single Slope buildings are perfect for everything from a multi-bay mini-storage to a mount for solar panels to a quick and easy lean-to slab covering.  Quick to erect, this simple design can be the perfect answer to your storage needs. Learn More >
2 Story Steel Building
QuickSteel Buildings offers great flexibility in options and accessories for your building.  Whether you want a cupola, extended overhangs, a wainscoting accent, a really steep roof, or a 2-story building, let us show you how easy we make it. Learn More >
Residential
Whether you are looking for a strong, economical, and customizable steel building to turn into a home, shop or garage to add to your home, QuickSteel Buildings offer a wide range of options to choose from. Learn More >
Agricultural
From barns to equipment shelters, from storage buildings to livestock pavilions, with many different styles to pick, our buildings are a perfect solution to all of your agricultural building needs. Learn More >
Commercial
With multiple design options to choose from, our buildings are the perfect choice for many commercial uses. No matter the use, our buildings offer maximum strength and durability. Learn More >